demo dr0p in music
A downloadable game for Windows, macOS, and Android
Controls: computer mouse to move - left click to trigger button. Headphones advised.
Gameplay notice:
the game checks if your note combination is right at the end of each musical loop. This means that after you've found the solution and pressed the right buttons you shouldn't play any other notes until the end of the loop otherwise it will be registered as a wrong result. (If you're struggling to get the melody right, just try to play with it until you hear the right sequence)
A savoir avant de jouer:

Le but est de jouer la même mélodie que la musique qui tourne en boucle en arrière plan. Grâce aux boutons sur l'écran, il faut reproduire les notes de la mélodie que l'on entend. Pour passer au prochain niveau, il faut jouer le nombre de notes correct, dans le bon ordre, tout cela avant la fin de la boucle musicale, sinon un son vous indiquera que vous avez fait faux et la boucle musicale recommencera. Faites attention, il faut copier les notes de piano mais elle sont une octave en dessous de celles que vous jouez avec les boutons.
The Team:
Art: JuBa777 - https://www.instagram.com/julie.baechtold.art/ - https://www.artstation.com/juba
Programming: lecricreator||Louca - https://twitter.com/lecricreator - https://www.youtube.com/channel/UC0pkLRBWp44ypoK_Pqh3R9w
Music : TaizoFuse - https://soundcloud.com/taizofuse - https://twitter.com/Taizo_Fuse - https://www.youtube.com/c/TaizoFuse
Download
Click download now to get access to the following files:
Comments
Log in with itch.io to leave a comment.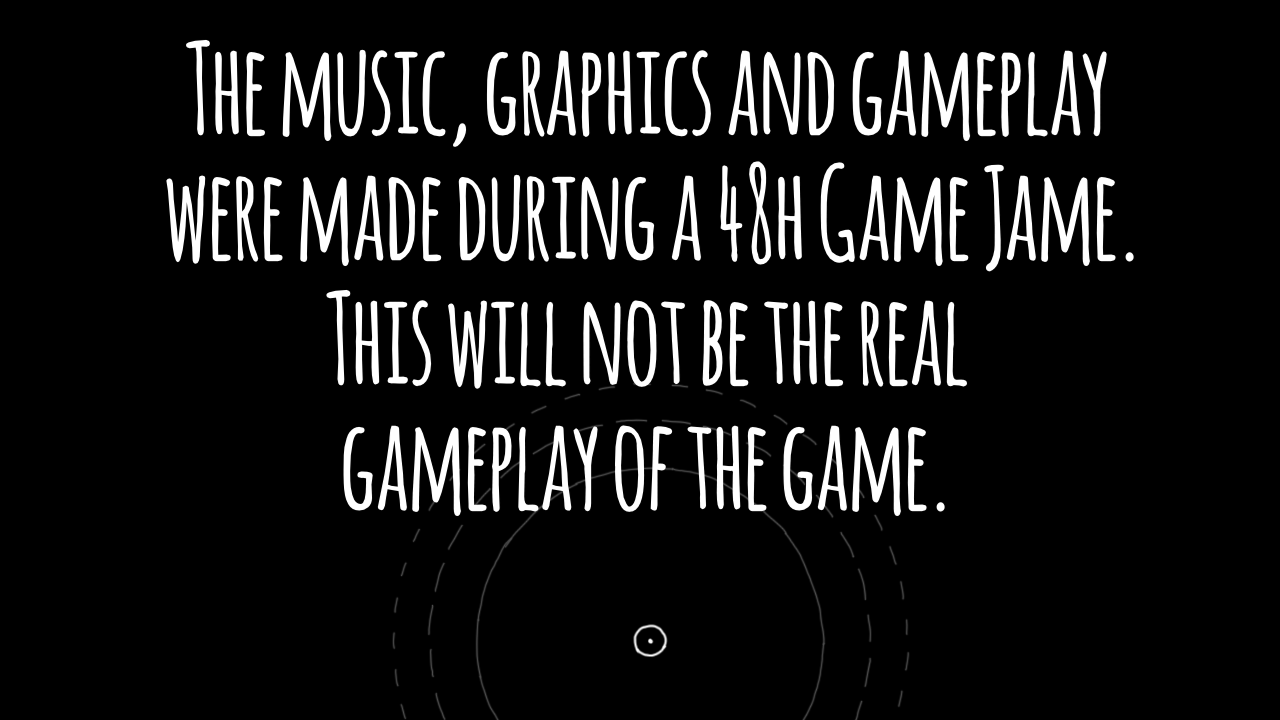 j'ai vraiment rien compris à ce qu'il faut faire , mais très classe . Font et sfx au top ^^